Meet Baby Colton! Just 10 days new and did not want to sleep without his soother. Every time we would get him posed and take it out… there goes his legs, or a arm or he would start crying. I would get the camera ready and tell mom to pull it out and CLICK CLICK CLICK as quick as I could LOL. He did give in a few times without the sucky though! And we managed to get soem great shots!
Big Yawn!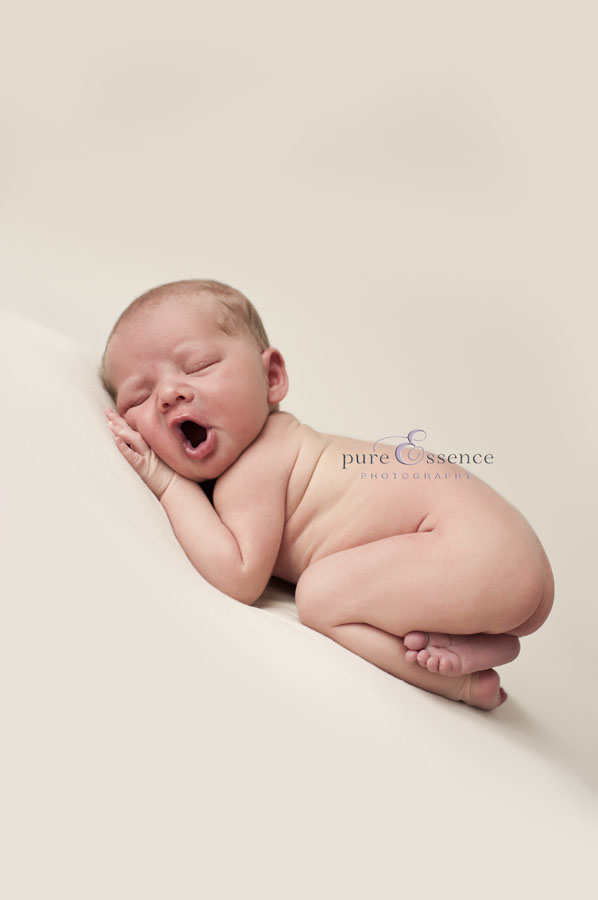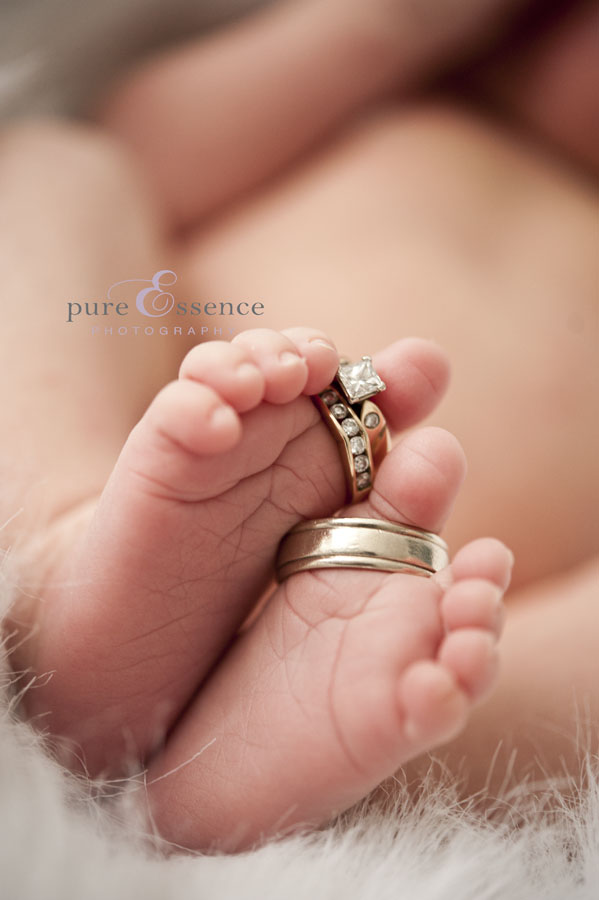 Managed to catch a bit of a smile even though his hand is blurred because he was moving, the smile was too cute not to share!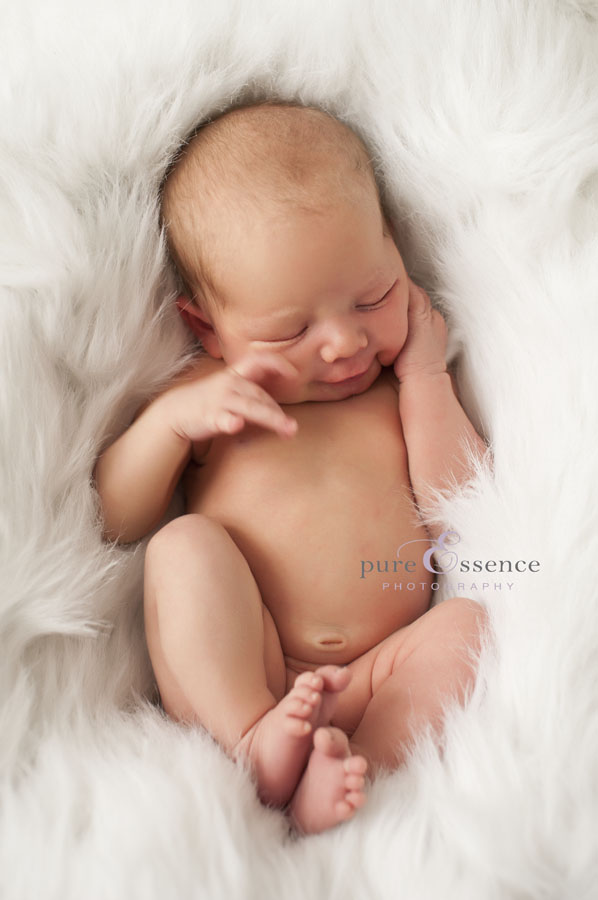 This pose is next to impossible to do unless babe is FAST asleep. This little guy had THE most relaxed legs out of any newborn I have ever tried the pose with! But it took a while for him to relax enough to get the rest of the pose… but we got it!! Unfortunately he woke up right after and we couldn't try any cute hats on him in this pose… but we still got the pose!! Love the little baby O's!