Miss Lorelai is 1 and boy oh boy what a busy little girl! I'm sure the second she saw me pull out the camera she was like "HA! Good Luck Lady!!" LOL We would get her posed, I would go to click the picture but she was too quick, every time I tried to get her to look at me to take a picture she would look away. HAHAHA I couldn't help but laugh… and think about my Ruby next year doing the same thing! LOL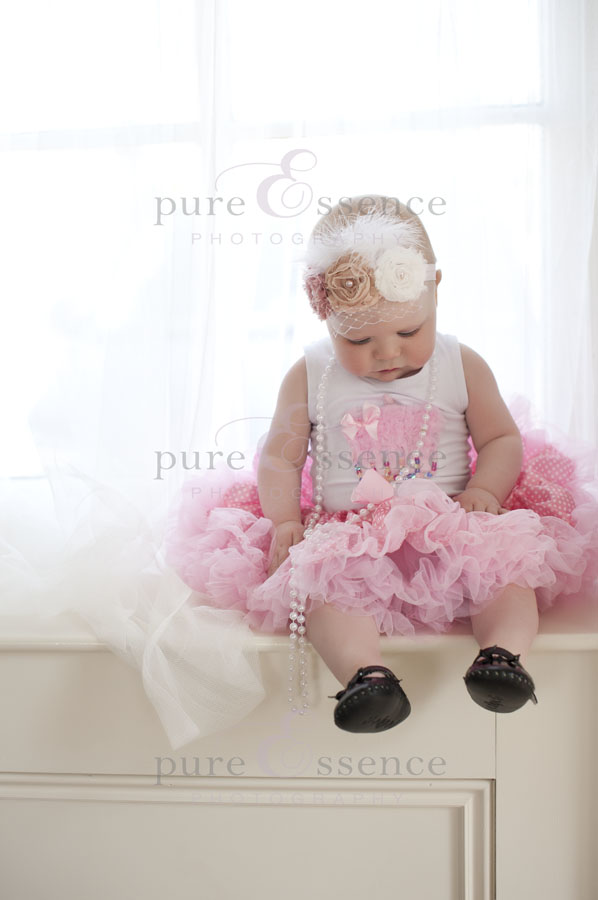 Had to get creative… How about a game of Peek A Boo with the curtains??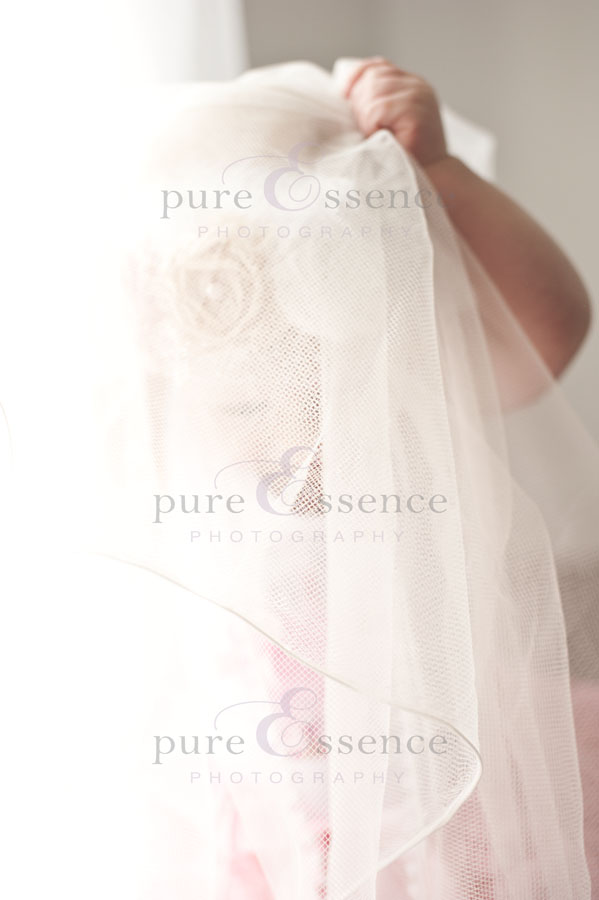 Miss Lorelai has never had any sweets, and usually we do a cake smash for then 1 year sessions… but we decided to do a watermelon instead!! Gotta make a mess somehow!! LOL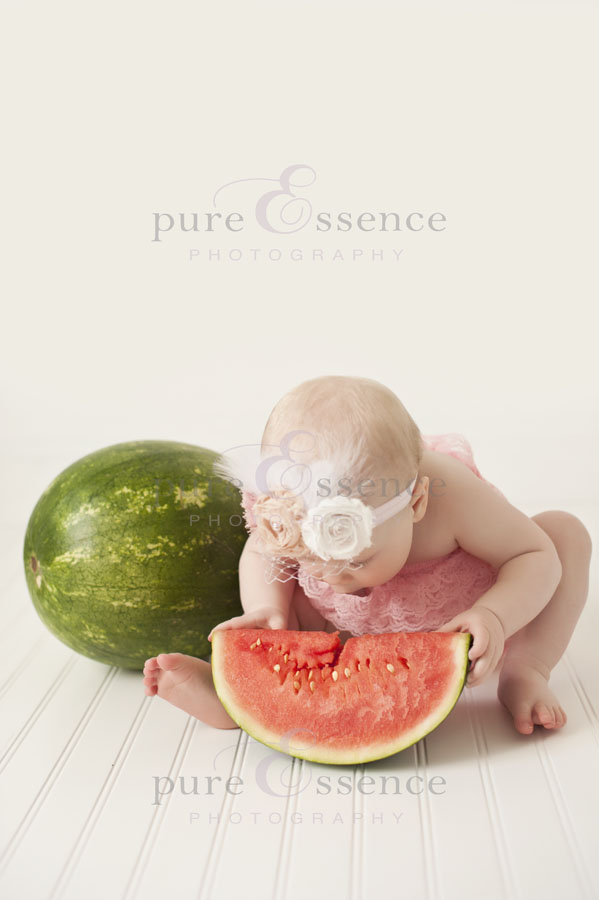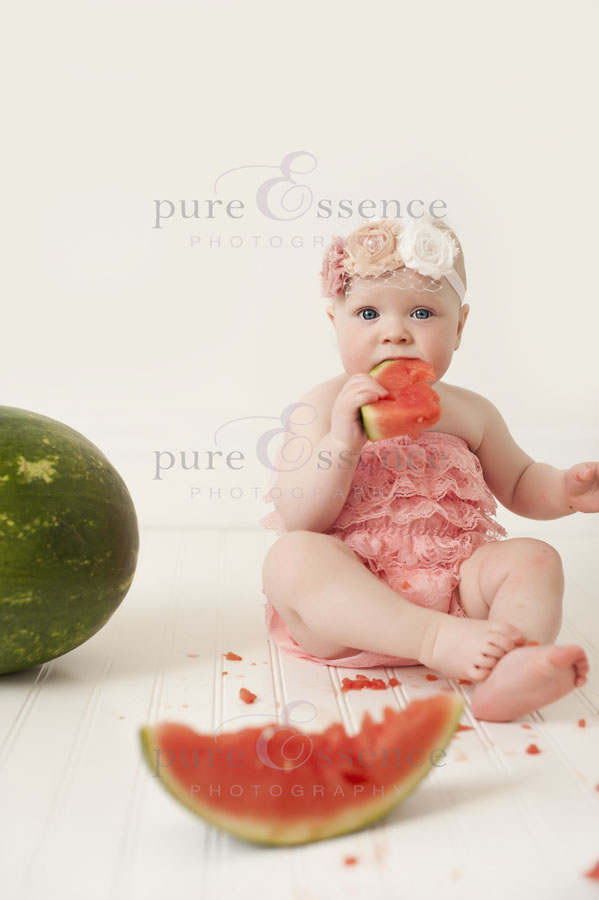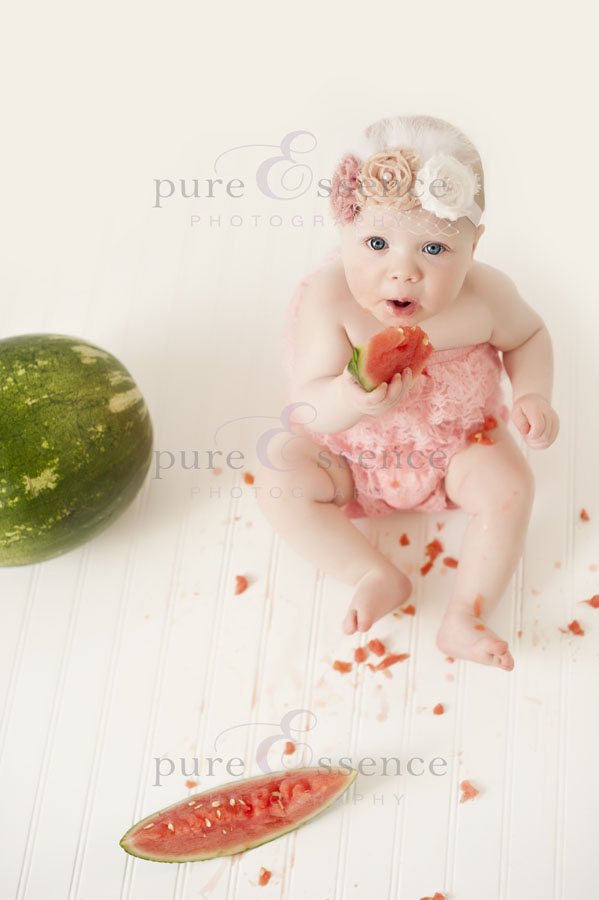 Bath time with BUBBLES!!! These are giggles not tears!