Miss Emma is a TOTAL Momma's girl! All she wanted to do was cuddle with Mommy and wanted NOTHING to do with me what so ever. I tried everything I could think of to try to get her to smile for me, and not cling to Mommy,  but it seemed like it wasn't going to happen…. And then suddenly she decided to warm up to me for a few minutes here and there and let me get some adorable shots!
We were okay in the suitcase for a minute…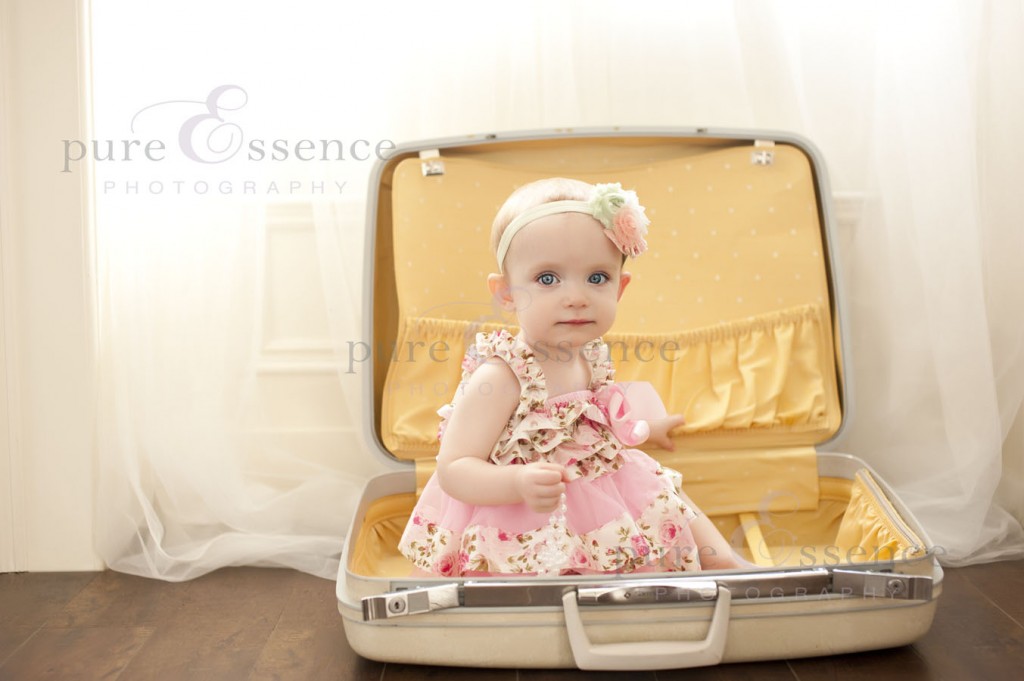 Then we tried some Peek A Boo! AHHH those eyes!!! Melt my heart!!!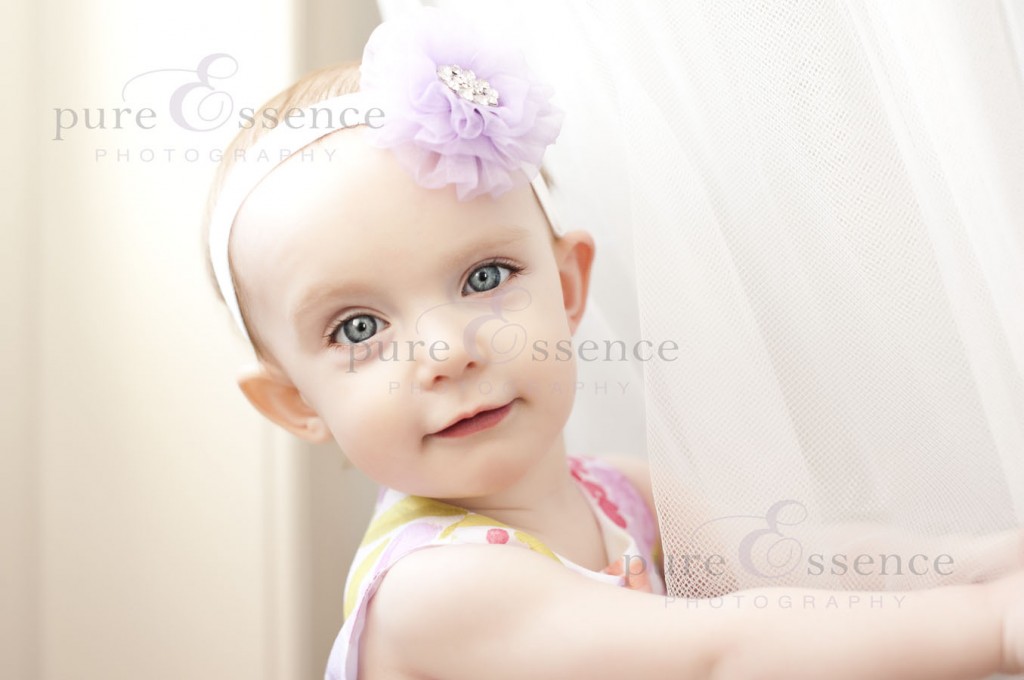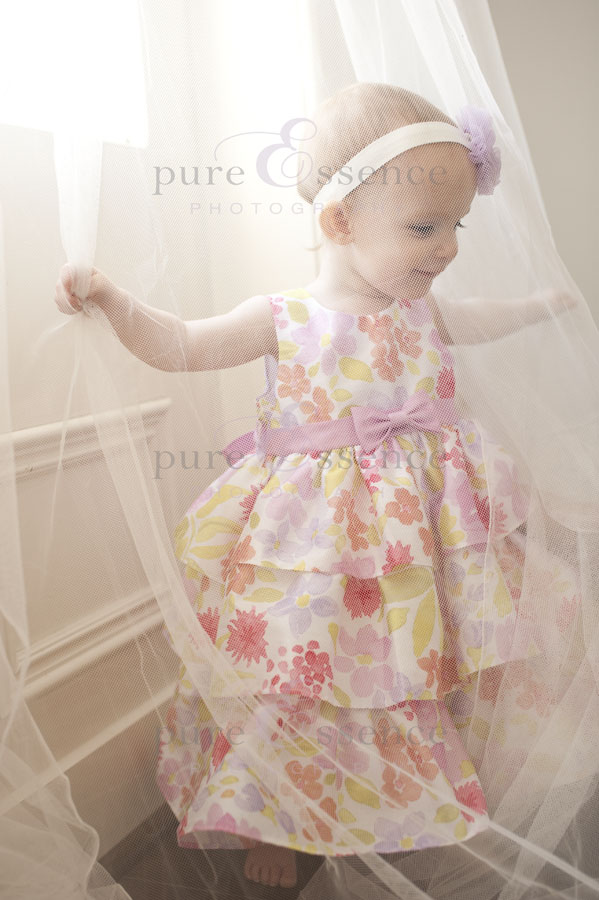 Then after we got tired of Peek A Boo, Mom told me that she LOVES bath time! AH HA!! Bath it is!!!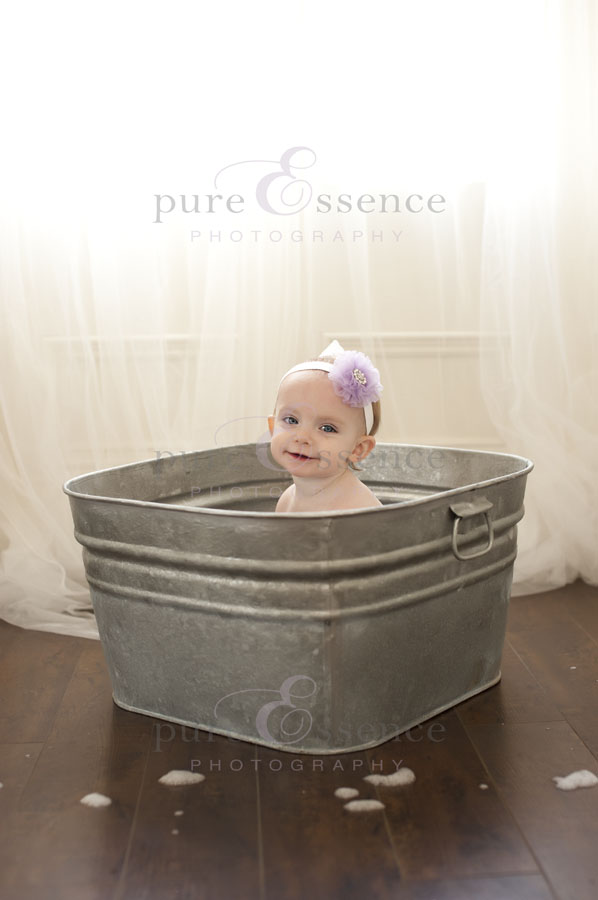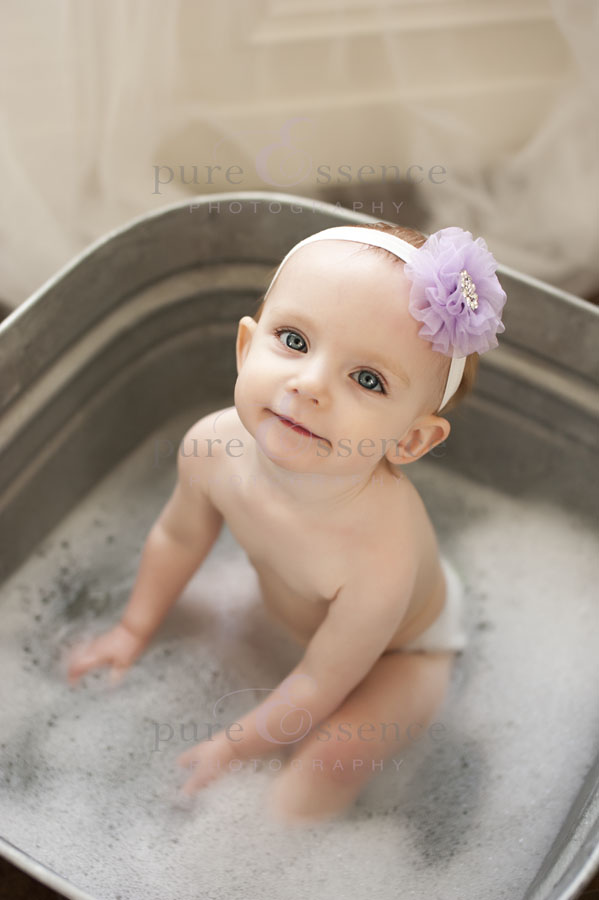 This session started out as a challenge but once we figured out what Emma wanted to do we we're good to go! I may have made a fool of myself with all of the goofy faces and noises I made, but it was so worth it when she started smiling at me!